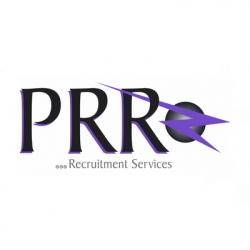 PRR Recruitment Services
Primrose, South Africa
PRR Recruitment Services is an established recruitment agency with extensive experience in the Recruitment industry. We "Speak your language" and understand the needs of both our clients and candidates and are able to bring the puzzle together.
Contact
130 Oak Ave
Marlands
Primrose
Primrose, South Africa
1401

0118228386
Please view all available positions below. If you do not find what you are looking for, please submit your profile to PRR Recruitment Services .
Our focus is on building long term relationships with both our clients and our candidates, with a specific emphasis on understanding the business and needs of our clients also understanding the long term career aspirations of our candidates. We treat each individual and focus on finding him/her a position that matches what he/she is looking for. Each job specification is also treated individually and we search for the best suited candidate for the job.