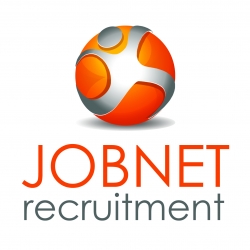 Jobnet Recruitment
Pretoria, South Africa
Jobnet Recruitment is an innovative consultancy specializing in recruitment. We deliver outstanding services, we separate the best from the rest. Our quality is undeniably excellent and our placement fee is remarkably competitive!
Contact
Pretoria, South Africa

Please view all available positions below. If you do not find what you are looking for, please submit your profile to Jobnet Recruitment.
Our Recruitment team is specialists in all aspects of Recruitment; we provide high standards of professional candidates from across South Africa to our clients. Our qualified consultants deliver a unique quality of service that is designed to meet the individual needs of both candidates and clients.

We are Niche Specialists, Headhunters & Executive Searchers, recruiting across the board in various sectors & industries. 
OUR COMMITMENT
We are committed to the professional service we deliver by offering a customised, personal fresh approach to recruitment & talent management.
At Jobnet Recruitment we believe in a personal approach. Our brand is based on the principles of integrity, honesty and customer satisfaction through its commitment to excellence, with professional consultants who are experts at recruiting in developing markets – we will always work towards consistently delivering a quality service.
We pride ourselves on the ability to recruit, develop and retain the best and brightest talent in the recruitment industry.
WHAT WE OFFER
Quality placement for employees and job seekers across South Africa
Temporary, contract or permanent staffing
flat fee* – regardless of the salary level
Consultants have the expertise to enable you to get a high return on your company's most valuable investment.
To consistently provide high-quality candidates with lower early turnover and fulfill hiring goals faster, while lowering our clients' costs
To revolve around being proactive and responsive, giving us the flexibility to accommodate your needs and ensure your success
Consultants that will work with you throughout the hiring process to ensure that the projects are flawlessly executed in a timely manner
At Jobnet Recruitment our mission is to be the best and most trusted recruitment agency in South Africa by providing stellar staffing solutions to our clientele, through reliable talent and quality talent development.
To be recognised for our results, quality of service and our integrity
Provide solutions that satisfy critical contract staffing needs
Assisting for speed efficiency and maintaining high quality
Meet all long term and short term needs of the client
Our vision is to provide an exceptional recruitment service to both clients & candidates, founded on the principles of achieving the highest possible standards in all that we do. Our number one priority and commitment is to provide a service which enables our clients to attract and retain the very best people available, and our candidates to fulfill their career potential. We approach all client projects with competitive creativity and flair and work to the highest ethical and professional level.