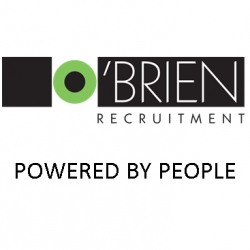 O'Brien Recruitment
Cape Town, South Africa
O'Brien Recruitment (Pty) Ltd has assisted in connecting the right candidates with the right clients since 1997.
Contact
4th Floor 50 Riebeek Street
Cape Town
Cape Town, South Africa
7700

0214102020
Please view all available positions below. If you do not find what you are looking for, please submit your profile to O'Brien Recruitment.
Our Permanent, Temporary and Contract Recruitment Solutions unite talent with top employers across a vast range of industries, from FMCG; Financial Services; Call Centre; Retail to Publishing; Manufacturing; Legal and Hospitality. When you deal with O'Brien Recruitment you are dealing with a team of twenty professionals who are highly capable, knowledgeable and passionate about recruitment.
We are "Powered by People!" Finding the right fit for our clients and improving their bottom line motivates us. Watching the careers develop and the lives improve, of the candidates and clients alike, is what we strive for, and our way of assisting South Africa to reach its vision and lower unemployment. We are committed to promoting and adapting to change.
Our story is still being written by every client, candidate and staff member who continue to help us make our company great. We look forward to watching the rest unfold and hope you will join us in narrating and writing history with us – Thank you.