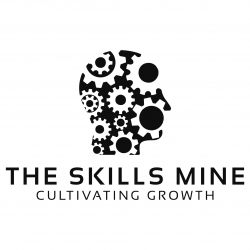 THE SKILLS MINE (PTY) LTD
Connecting highly talented individuals with organisations that recognise the power of talent to optimise business effectiveness.
Contact
Atrium on 5th, 9th Floor,
5th Street, Sandton
Johannesburg
2196

+27 11 082 9885
Please view all available positions below. If you do not find what you are looking for, please submit your profile to THE SKILLS MINE (PTY) LTD.
We are a Recruitment, Operational & Strategic Human Capital and Training Agency. We provide highly talented individuals skilled in a range of business disciplines and industries and equip organisations with best practices for human capital management. On our database, we have candidates suitable for middle management to board level appointments, including senior managers, executives and BBBEE Strategic Partners.
Our multi-skilled team has a deep understanding of organizational staffing needs obtained from working in both the private and public sectors and working in leading local and international organisations. Each brings a broad network that ensures that they draw competent candidates for client needs and are able to equip clients on effective ways to manage the talent.