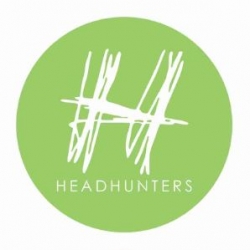 Headhunters
Port Elizabeth, South Africa
This is who we are, This is what we do, We are Headhunters! Intelligent recruiting.
Contact
Head Office
83 Prospect Road, Walmer
Port Elizabeth, South Africa
6070

041 581 3564
Please view all available positions below. If you do not find what you are looking for, please submit your profile to Headhunters.
Headhunters is a Boutique Recruitment Consultancy specializing in the permanent placement of Executive, Commercial and Technical staff across all sectors.
Established in 1994, Headhunters Recruitment represents the rich diversity of a multi-cultural South Africa, doing so with utmost integrity, to fulfill our client's Placement needs. We have established a reputation as a market leader in intelligent recruiting.
We are in the pursuit of service excellence, combining the emotional (EQ) and intellectual (IQ) facets of HR skill and talent, thereby adding value to support your employee retention strategy, and ultimately, business success.
Headhunters has again been ranked the best personnel recruitment agency in the Eastern Cape in this year's (2019) Professional Management Review (PMR.africa), receiving a Diamond Arrow Award for its outstanding first place overall. The company also received the PMR.africa Diamond Arrow Award in 2014, 2016, 2017 and 2018! Receiving the award in 2019, marks the fifth time in six years that Headhunters has been recognised as best personnel recruitment agency in the Eastern Cape.
Headhunters Recruitment qualifies as a Micro-enterprise in terms of the BBBEE codes and therefore operates at a Level 4 status.