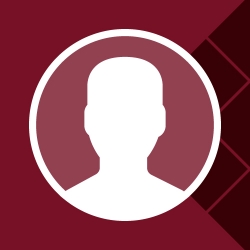 Uyandiswa
Johannesburg, South Africa
Uyandiswa offers services in Project Management, Business Analytics, Risk and Liquidity Management, Organisational Effectiveness and Executive Search.
Contact
193 Bryananston Drive, The Braes, 1st Floor Moraine House
Bryanston
Johannesburg, South Africa
2194

+270109003235
Please view all available positions below. If you do not find what you are looking for, please submit your profile to Uyandiswa.
Uyandiswa is a dynamic, level 1 B-BBEE and Black Woman Owned (BWO), value adding programme and project delivery consultancy firm. Uyandiswa specialises in the transformation of businesses using skills, tools, techniques, and insight that benefit all aspects of your business.
We help to improve performance and profitability in a range of sectors such as Financial Services, Energy, Manufacturing and Mining, Consumer Goods, Education, and Public Sector. Our agile solutions are geared toward empowering your employees in business strategy, project management, finance, reporting, planning, and operations.
With Uyandiswa's expertise in Project Management, Business Intelligence, and Organisational Effectiveness, we have access to a pool of high-level talent and can assist with placement anywhere in the world. We specialise in various skill levels:
Candidates with scarce or specialist skill sets
Top level management: C-Suite
Executives
Management consultants
Senior management
High-Level Contractors
Our strategic alliances give us a broader pool from which to select candidates, and we handle all our placements with the tact and sensitivity required to ensure a positive outcome. You will, at all times, be guaranteed professional and dependable service. Our far-reaching service equips us with the means to attract talent with integrity. We will not peruse candidates from any of our existing clients.
Our specialists and strategic partners in human capital operate in a global network of over 30 countries. We find you the right executives, senior management, and specialists or contractors, who align with your business strategy in the region you are in. We offer market mapping per area of specialisation, integration management for approved candidates, and a talent pipeline that ensures your personnel planning is efficient and accurate.